Professionally Resealing Exposed Aggregate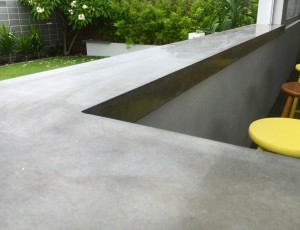 Is your driveway looking dull, tired or weathered? Your home could be in need of exposed aggregate sealing. Even hardy external surfaces will ultimately degrade and wear, turning stylish al fresco dining areas and driveways into eyesores. When that happens, call the professionals at Modern Concrete Concepts.
We not only specialise in the laying of new aggregate but we are also experts at rejuvenating and resealing your existing installations.
From re-sealing driveways paths or alfresco we cover all areas of concrete all over Perth. With extensive industry knowledge due to our years installing and resealing exposed aggregate we have the expertise to make your property look like new.
Resealing your washed aggregate could have your exterior looking brand new
Concrete gets a bad reputation as an ugly material. When it's done properly, well maintained and used carefully, it can add something truly special to a home or business. Our concrete sealing service puts the lustre back on your property's exterior, turning rough and unappealing into modern and natural.
Best of all, resealing washed aggregate doesn't cost a lot of time or money. We come to your home or place of business and get the job done fast and well for the right price. Our services suit every size of budget and property. We take pride in our work, making sure that each and every customer is happy and satisfied.
Concrete sealing, maintenance and installation services
At Modern Concrete Concepts, our tradespeople deliver the highest standard of service at the most competitive prices in Perth. Punctual, professional and good at what we do, we've helped beautify hundreds of properties across the metropolitan area. Rely on our years of experience in the industry to steer you right and give your property the enhancement it needs and deserves.
Contact us today with any questions and get the information you need to make an informed choice. Call our experienced team directly on 0411 865 199 or send us a message via our contact page and we'll get back to you as soon as possible.